Jack Baynes Scholarship Endowment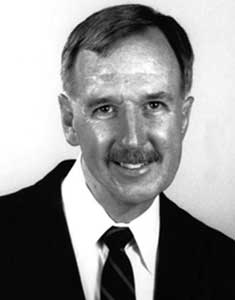 About Mr. Baynes: John G. "Jack" Baynes grew up in Mansfield, PA and received his undergraduate degree from East Stroudsburg State College in 1966. After serving two years in the Peace Corp in El Salvador, with his wife Connie, he returned to teach physical education in his hometown of Mansfield, PA where he also volunteered as an Athletic Trainer. Jack then earned his Master's Degree in Athletic Training from the University of Arizona in 1970 and accepted an assistant Athletic Training position at Northeastern University in Boston, MA where he assumed the Head Athletic Trainer position in 1972 and served the students and faculty for 24 years before returning to Tucson, Arizona. In 1995, Jack became the first full time athletic trainer at Santa Rita High School working for the next 15 years before retiring in 2006.
Jack was heavily involved in all aspects of his profession and his years of service to athletes and students of athletic training were recognized by many honors, most notably being inducted into the Northeastern University Hall of Fame in 1995, the National Athletic Trainers Association Hall of Fame in 2003 and the Athletic Trainers of Massachusetts Hall of Fame in 2005. Baynes passed away on September 21, 2016.
Status: not fully endowed
Commitment: $52,000
Amount Received: $13,332
Amount Needed to Endow: $36,668
*Reported on 01/04/2018
Donors:
Richard Paul
David Perrin
Charles Redmond
Eugene Steelye
James & Brenda Steward
Jeffrey Stone
James Sullivan
Kimberly Terrell
Beverly Tomb
Eleanor Trask
Christopher Troyanos
Timothy Weston
Elizabeth Wolfe
NATA District 1
Rhode Island ATA