Stephen Earl Bair, AT Retired Foundation Management Education Endowment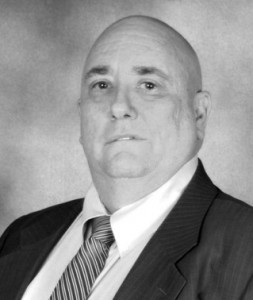 About the Endowment:
The Stephen Earl Bair, AT Retired Foundation Management Endowment, established in 2009, provides an annual unrestricted grant of $2,500 to the general operating fund of the NATA Foundation to support its mission and establish a guaranteed source of income to support the day-to-day costs of running the NATA Foundation.
About Mr. Bair:
Steve Bair has been a champion of accreditation, credentialing and legislation throughout his career. He leads by example, having served on the boards of the NATA, NATA Foundation, and Board of Certification, in addition to holding numerous state and district offices. Mr. Bair has been recognized by the EATA (Cramer and MBM Awards), ATSNJ (Hall of Fame and Distinguished Service Awards) and the New Jersey School Coaches Association (Hall of Fame). In 2007 he was inducted into the NATA Hall of Fame. Mr. Bair recently retired after working for more than 20 years at Overbrook Senior High School in New Jersey.
Status: ENDOWED
Commitment:  $50,000
Amount Received:  $50,000
Individual Donors:
William F. Anzalone
Warren & Jennifer Bair
Don R. Bitterlich
Mark & Donna Bramble
Neil Bress
David Caplin
Patrick Carey
Joseph Cioffi
Barb & Earl Cleghorn
Dave "DC" Colt
Paul Darragh
John Davis
A.J. Duffy
Nathaniel Ehrlich
Deanna Errico
Teresa Foster
John Furtado
Paul & Kathleen Grace
Timothy Hanley
John Hauth
Dorothy Jamison
Jeff Konin
James Malseed
John W. Rienstra
Jeff Ryan
Mike & Kathy Sitler
John Smith
Bill & Sue Von Leer
Jack Weakley
Bonnie Weaver
Charles Whedon