James R. Andrews, MD Excellence in Athletic Training Research Endowment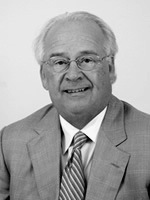 About the Endowment:
The James R. Andrews, MD Excellence in Athletic Training Research Endowment, established in 2009, is intended to assist athletic trainers in the selection of interventions to maximize athletic health care. The endowment provides an annual grant for:
research directed toward clinically significant studies to directly improve athletic health care in the areas of prevention, care, treatment and rehabilitation;
identification and evaluation of the most appropriate and best practices of procedure, techniques and products of/for clinical performance/outcomes; and/or;
to determine the validity/relevance of the evidence.
When this endowment reaches Level 1 funding, one Doctoral grant ($2,500) or two Masters grants ($1,000) will be awarded. At Level 2, additional grants will be awarded.
About Dr. Andrews:
Dr. James Andrews helped found the Andrews Sports Medicine and Orthopaedic Center; the American Sports Medicine Institute (ASMI) a non-profit institute dedicated to injury prevention, education and research in orthopaedics and sports medicine; and the Andrews-Paulos Research and Education Institute also dedicated to prevention, education and research. Dr. Andrews is internationally known and recognized for his scientific and clinical research contributions in knee, shoulder and elbow injury prevention and treatment. In addition, he has made major presentations around the world, and has authored numerous scientific articles and books. He is the past President of the American Orthopaedic Society for Sports Medicine, and has served on the Sports Medicine Committee of the United States Olympic Committee and the NCAA Competitive Safeguards in Medical Aspects of Sports Committee.
Research Grant Recipients:
2017 – Stephanie Clines, ATC , "Examination of Athletic Director's Perceptions of the Utilization of Athletic Training Services in the Secondary School Setting"
2016 – Jessica Rager MS, ATC, PES, "Exploring the Development of Athletic Training Preceptors"
2015 – Ryan S. McCann, MSEd, ATC, CSCS , University of Kentucky Research Foundation, "Clinical Determinants of Recurrent Injury following Index Ankle Sprain"
2014 – Mark Feger, MEd, ATC, Rector & Visitors of the University of Virginia, "Lower Extremity Muscle Architecture and Function in Patients With and Without Chronic Ankle Instability"
2013 – Michelle Pye, MS, ATC, University of North Carolina, Greensboro, "Comparison of Neuromuscular Control Strategies between Female Dancers and Athletes"
2012 – Amanda Tritsch, MS, ATC, CSCS, University of North Carolina at Greensboro, "Associations Between Physical Characteristics and Landing Biomechanics in Adolescent Females"
Status:  Fully Funded
Commitment:  $100,000
Amount Received:  $111,554.92
Outstanding Pledges: $0
Total Needed to Endow: $0
Individual Donors:
Jeffrey Abrams
James Andrews
William Bundrick
Raymond Browne
J.W. Thomas Byrd
R.T. Floyd
Scott Gillogly
Michael Goodlett
MaryBeth Horodyski
Mary Lloyd Ireland
Michael Joyce
Darrell G. Lowrey
James M. Lynch
Angus McBryde
Lonnie Paulos
Arthur Rettig
Yvonne Satterwhite
Donor Organizations:
American Sports Medicine Fellowship Society