CATA Penny F. Dunker-Polek Scholarship Endowment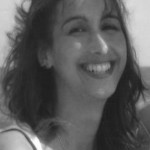 About the Endowment:
The CATA Penny Dunker-Polek Scholarship Endowment, established in 2010, provides an annual scholarship of $1,000 to a qualified athletic training student who is enrolled at a college or university in Connecticut and who embodies Ms. Dunker-Polek's work ethic and generosity towards the community.
About Ms. Dunker-Polek:
Penny F. Dunker-Polek was a graduate of Gardner-Webb University and Central Connecticut State University. A certified EMT, Ms. Dunker-Polek taught CPR for the American Red Cross and the American Heart Association and covered sports as an athletic trainer for several area high schools and colleges. The CATA Penny F. Dunker-Polek Scholarship Endowment was established to honor her memory and her courageous struggle with cancer.
Scholarship Recipients:
2016         Stephanie Clines, Old Dominion University
2015          Mary Lynn Manduca
2014          Elizabeth Saunders
2013          Leyla Christine Kuz-Dworzak
2012          Shelby Pierson, Quinnipiac University
2011          Matthew Mills, Quinnipiac University
2010          Emily Hall, University of Connecticut
 
Status:  ENDOWED
Commitment:  $25,000
Amount Received:  $25,000
Individual Donors:
Linda & Paul Bernardi
Susan & Paul Berte
Lloyd Bost
Debra Bougor
Jeffrey Breiter
Renee Burrus
Richard Campbell
Gayle & George Carroll
Janice E. Desi
David & Carolyn Daniels
Eric Deane
Virginia Deaton
Elizabeth Desi
Michael Desi
Nancy & James Dunker
Veronica & Roger Dunker
Marie & Roy Fehmel
Thomas & Jackie Goodrum
Joyce Gottier
Linda Grenus
Pete Grevelding
Charles & Eileen Hatton
Cindy & Phil Hays
Traci Hazelton
Patricia Hickey
Catherine Horne
Herschel Huffine
Ronald Jacobs
Margaret Jones
Jill Karni
Lawrence King
Kim & Brett Kjellen
Louise Krynicki
Jaye LaMarche
Robert & Alice LaMarche
Maryann Laska
Carol Marino
Maureen Masiulis
Frank & Debbie Metheny
William & Marie Moffa
Geraldina & G. Thomas Muzik
David & Paula Nelson
Marion & Brian Pawlow
Brian Polek
Sharon & Michael Polito
Carol Ream
Glenn Renolett
Paula Roman
Judith & Richard Rottkamp
Raymond Seraphin
Brenda Shelden
Dale Ann Stefanick
George & Kathleen Swanson
Pauletta Swanson
Brian & Betsey Taber
Robert Tallent
Betty & Wayne Thoden
Jean T. Walker
Walter & Audrey Wessell
Adam Young
Donor Organizations:
Aetna Foundation
Connecticut Athletic Trainers' Association
FM Global
Garden Barn Nursery
Jacobs, Walker, Rice & Barry, LLC
Lynchburg College
Medical Imaging
Metro Spiris
Rockville Bank Foundation, Inc.