District 9 Research Endowment
MaryBeth and Bob Horodyski, EdD, LAT, ATC, FNATA Master's Research Endowment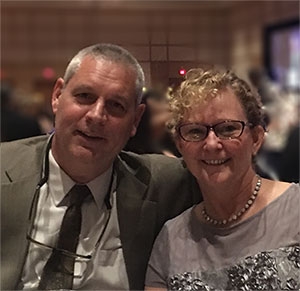 About the Endowment:
The District 9 Research Endowment provides an annual Masters research grant of $1,000 to a member of NATA District 9.
About District 9:
The Southeast Athletic Trainers' Association (SEATA) is District 9 of the National Athletic Trainers' Association.  It is a not-for-profit organization dealing with the concerns of its members and the profession of athletic training as a whole.  This association was first established back in 1950.  Initially comprised of the members of the Southeastern Conference schools, this district is represented by Alabama, Florida, Georgia, Kentucky, Louisiana, Mississippi, Tennessee, Puerto Rico, and the Virgin Islands.
Research Grant Recipients
2016 – Monica Soyk, ATC,  "Patient Reported Outcomes and Self-Assessed Function after Lateral Ankle Spraining"
Status: FULLY FUNDED
Commitment:  $25,000
Amount Received:  $25,159.00
Outstanding Pledges: $0
Total Needed to Endow: $0
 
Individual Donors:
Sally Mullenex
Dennis Russo
Keith and Melissa Thompson
Chris Snoddy
Kenneth Wright
Donor Organizations:
Georgia Southern University
NATA District Nine
University of West Alabama Sports Medicine Club