District 10 Scholarship Endowment (Honoring Mark J. Smaha, MS, ATC)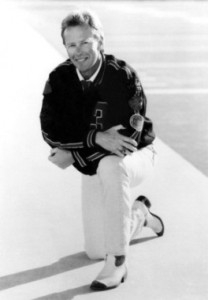 About the Endowment:
The District 10 Scholarship Endowment honoring Mark J. Smaha, MS, ATC, established in 2009, provides an annual scholarship of $2,300 to a qualified athletic training student, with preference to students from District 10.
About Mr. Smaha:
Mark Smaha, an Iowa native, started his career in 1967 at Iowa State University. After receiving his BS in 1970, he went on to Marshall University in West Virginia as the assistant athletic trainer. In 1970, a tragic airplane crash killed 75 people including Marshall's football team, athletic personnel and boosters. This led to Mr. Smaha assuming the responsibilities of the head athletic trainer. While at Marshall, he finished his MS degree in 1972 and moved to the University of Washington to join a research team in studying athletic injuries at the high school level. While working for the University of Washington and Interlake High School as a teacher and athletic trainer, he co-authored a book on athletic training. Mr. Smaha later became the head athletic trainer for the University of Idaho in 1975, and then the head athletic trainer for Washington State University (1978), and later its Director of Athletic Medicine.
Mr. Smaha's accomplishments include serving the NATA as Secretary/Treasurer of District 10 (NWATA) (1979), Director/President of NWATA (1982), Vice-President of the NATA (1986), President of the NATA (1988-1992), three President's Commendations for Life Saving Emergencies, a nomination for the NCAA Award of Valor (1982), NATA Most Distinguished Athletic Trainer Award (1994), and inducted into the NATA Hall of Fame in 1997 and the Northwest Athletic Trainers Hall of Fame in 1998. As NATA president, he guided the association through economic challenges and changes in staff leadership. Currently he is a consultant within his own company, MJS Communications.
Scholarship Recipients:

2017         Kathryn Olson, University of Montana
2016         Amelia Meigs, Saint Louis University
2015         Kalyn Hasenoehrl, University of Idaho
2014         Tyrel Nelson, Boise State University
2013          Jordan Bigam, Oregon State University
2012          Reed Omdal, Washington State University
2011          Kiri Weeks, University of Montana
2009         Christopher Neumann, Oregon State University
2008         Christopher Hawley, Linfield College
Status:  ENDOWED
Commitment:  $50,000
Amount Received:  $50,000
Individual Donors:

Patricia Archer
Pam Arriola
Danielle Baker
Craig Bennett
Dale Blair
Dustin Burton
David Charlton
Geoffrey W. Clark
Nicole Clark-Vega
Bill Drake
Jason Durocher
Karen Dyste
Tom Embree
Mike Fine
Jolene Fisher
Tony Fitzpatrick
Nicholas Gallotto
Robert E. Grams
Dana Gunter
Katie Ham
Janelle Handlos
Chadron Hazelbaker
Kasee Hildenbrand
Greg Hill
Stephanie Hjortedal
Jonathan Huwe
Michelle Jones
Chuck Kimmel
Kenneth Kladnik
Thomas Koto, Jr.
Matsuye Koto
Brian Krabak
Chris Lange
Melinda Larson
Tara Lepp
Michael F. Litke
Marilyn Mangus
Martin Matney
Valerie Moody
Tori Noda
Denton Norwood
Suzette Nynas
Brian Oelke
Rick O'Leary
Forrest Pecha
Katy Pietz
Trevor Reed
Kyle V. Reeves
Russell Richardson
Scott Richter
Barb Russell
Michael Sandago
Todd Sandberg
Scott Shaw
Brenda Shelden
Mark Smaha
Bonnie Smith
Tyler Smith
Thomas Spencer
Barrie Steele
David Stricklin
Eric Taylor
Edwin Tingstad
Jody Treadway
Mike & Danielle Utley
James (Jim) Wallis
James Whitesel
Jacqueline Williams
Cari Wood
Andrew Wright
Donor Organizations:

Alaska Athletic Trainer's Association
Idaho Athletic Trainers Association
Oregon Athletic Trainers Association
Montana Athletic Trainers Association
NATA District 10/NW Athletic Trainers Association
University of Montana Athletic Training Students' Association
Washington Athletic Trainers Association